Trenchless Technology
R&D Water Engineers uses a soil displacing hammer or 'mole' for a vast percentage of the work we do. Where a renewal of part or all of a water supply pipe is the best option to fix the underground leak we will usually relay the pipe by moling. Using compressed air, a specially designed metal pole or 'mole' is driven through the ground under the surface creating a tunnel through which we can then pass the new MDPE pipe (see video clip below). Our engineers carry all the equipment required on the van, including the generator which produces the compressed air.
Moling requires minimal excavation, and certainly less excavation than by laying a trench using a digger. A number of smaller holes are dug (no more than 1 metre squared) for setting the mole off and receiving it. Our engineers are all trained in moling and also in the use of detection equipment to ensure that we avoid any cables and other plant or pipes which may be present in the ground. We can advise you approximately how many excavations will be required and in what surfaces. Our excavations will be backfilled and the surfaces reinstated to look as near as possible as we found them. Our aim is to leave your property looking as good as we would if it were our own.
Highways Accredited
All of our engineers are highways accredited and all have Streetworks qualifications, which means that we are able to liaise with your county council to ask permission to dig in the public footpath or highway if that proves necessary, and then send our engineers to site, knowing that the job will be completed to the necessary standard.
Your property is in safe hands
At R&D we pride ourselves on leaving your property tidy and as close as possible to how we found it in our efforts to fix your burst pipe or water leak. We collect all spoil as we dig so there are no mounds of soil and rubble strewn around your garden. All digs are backfilled and the surface is put back neatly, be it lawn, tarmac, concrete, crazy paving etc.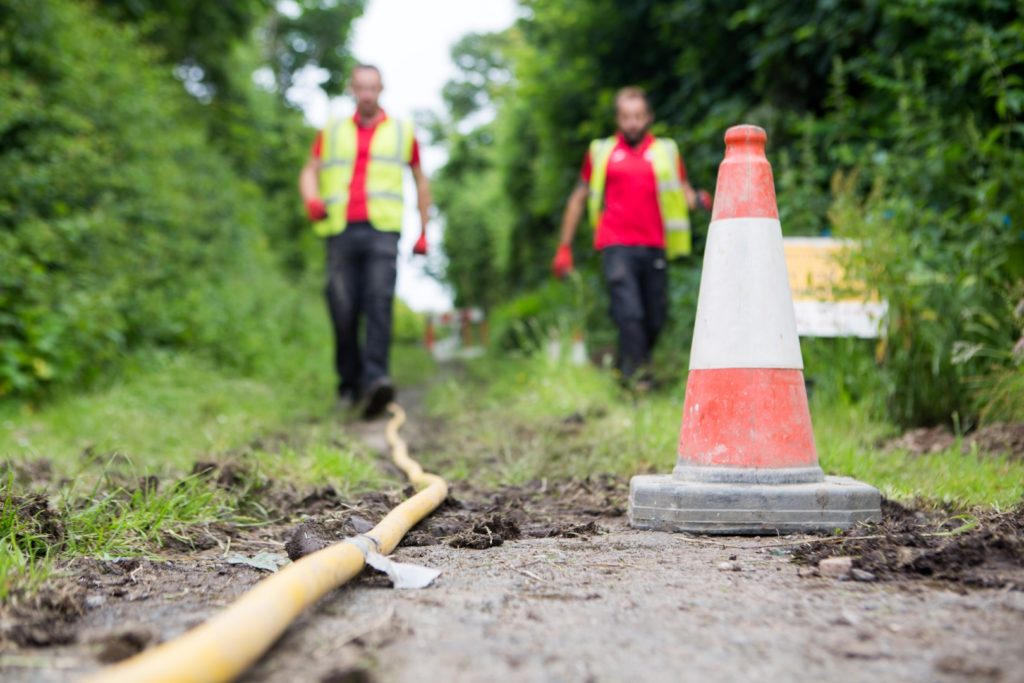 Health and Safety accredited for another year
We have undertaken our annual health and safety audit with SafeContractor and have successfully completed the process again.  This tells you, the paying customer, that we are responsible in our attitude to both our and your safety, that we are keenly aware of the risks involved in the work we undertake and do all we […]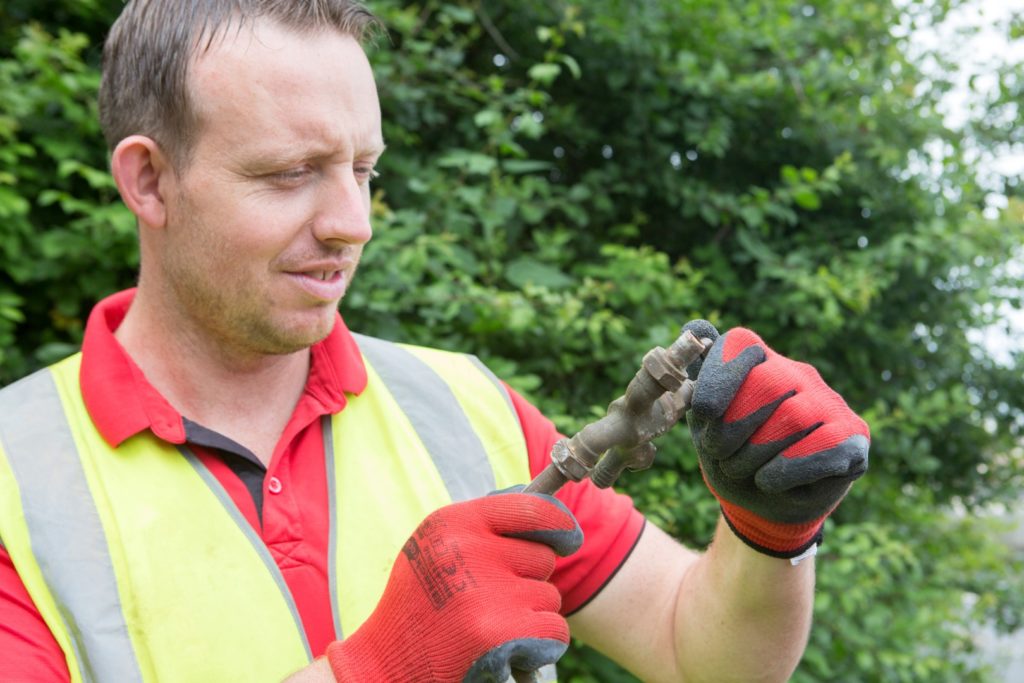 Working with Kier and South West Water
R&D engineers have been working with Kier and South West Water in the North Devon area now for over two years. You may have seen some of our familiar red vans working on the mains infrastructure in the roads around the area.This work is highly skilled and is commissioned by South West Water and managed […]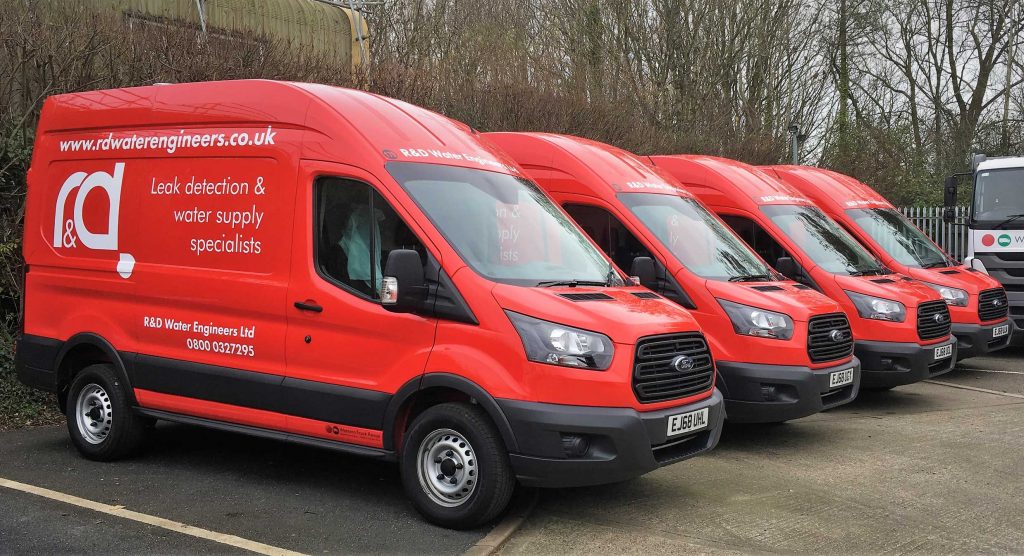 New fleet, new equipment
Back in the middle of 2018 we ordered new vans for all our engineers in the same red as previously but with a different fleet provider – Western Truck Rental who are based in North Devon (Barnstaple and Tiverton).  They've been absolutely brilliant and they give really good customer service so we can highly recommend […]