R&D WATER ENGINEERS
R&D Water Engineers is a family-run business, local only to Devon and Cornwall, with engineers based across the region. Our Managing Director has been involved in the domestic water industry for over twenty years, and our lead engineers have all been with us for an average of 10 years plus. We specialise in water supply pipes only, so when we turn up at your property, even if we've never seen your particular issue before, we have the experience and skills to find a way round it.
Water supply pipes need repair or renewal for lots of reasons – a leak or leaks; black alkathene pipe that is old and perishing; lead pipe that is either worn out or you would prefer to replace because it is lead; galvanised metal pipe work which is now corroded and is either leaking, or the internal bore of the pipe work is furred up to such an extent that it is affecting the flow of water to your property; existing pipe work now built over and inaccessible for repair; pipe work currently crossing a neighbour's property; contamination of the water supply … the list goes on.
Our engineers will meet you at your property to assess the problem and the works required, relaying the information to our office who will provide you with a free, no-obligation written quotation. We are always happy to answer any questions or offer advice so feel free to chat to the engineers, or to call us on any of the numbers provided.
We try to carry out our works with the minimum of disruption to your property. We lay pipes by 'moling', trenchless technology, which minimises the number of excavations required. All spoil from our excavations is contained to avoid surface contamination and mess. We like to leave our customer's properties as clean and tidy as possible.
We are South West Water approved groundworkers. From our head office based in Bideford, North Devon we run teams of engineers based at various locations across the south west, covering all of Devon and Cornwall including Plymouth, Exeter, Liskeard, Bodmin, Truro, Bideford, St Austell, Tiverton, Axminster, Penzance and all places in between.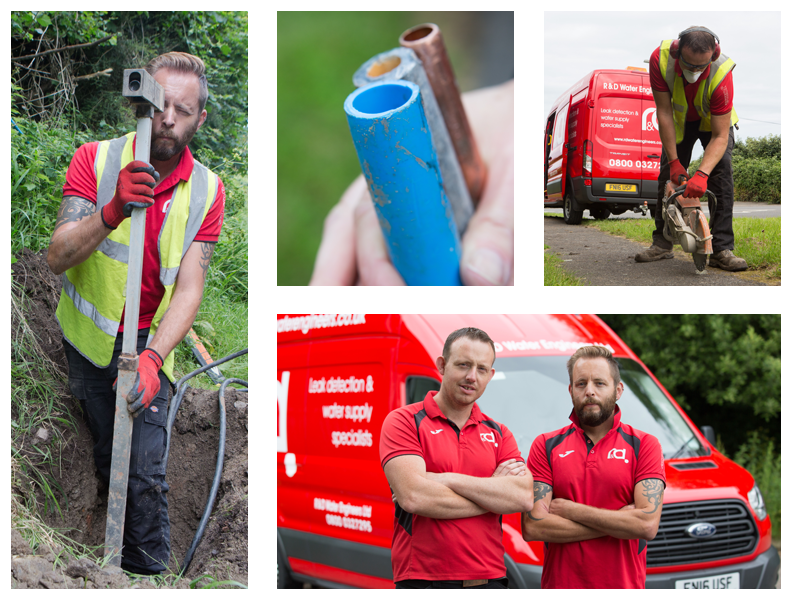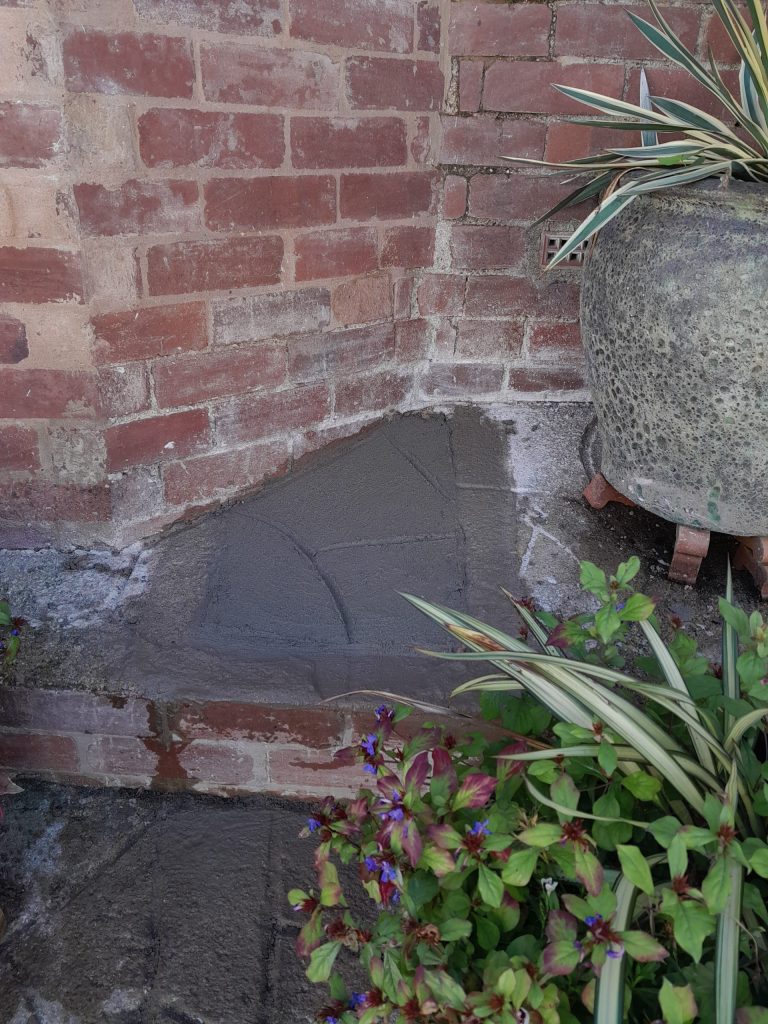 A thoughtful resinstatement
This one caught my eye as a thoughtful resinstatement carried out last week, matching the new concrete to its surroundings. It is unavoidable that we dig on your property so that we can access your pipe. But we do try to make our excavations as neat as we can, and we put everything we dig […]

Found a leak?
South West Water may help you with the cost of repairing or renewing your leaking pipe and it is worth contacting them to confirm this if you have a leak. They have recently re-vamped thei website and have published their Code of Practice on Leakage for Domestic Customers. It has very good information about what […]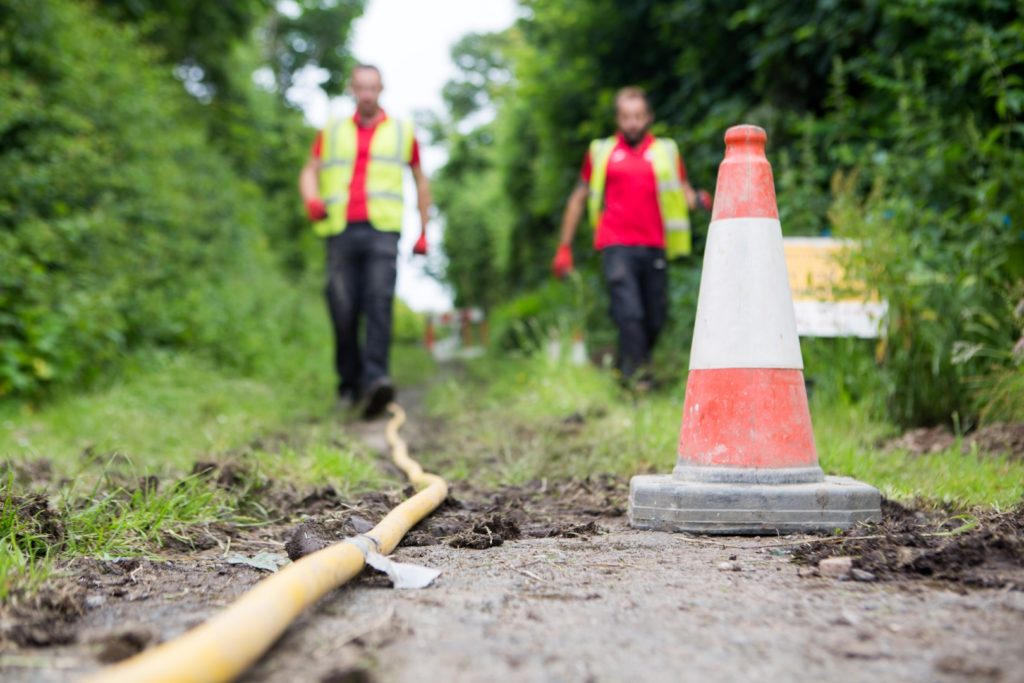 Health and Safety accredited for another year
We have undertaken our annual health and safety audit with SafeContractor and have successfully completed the process again.  This tells you, the paying customer, that we are responsible in our attitude to both our and your safety, that we are keenly aware of the risks involved in the work we undertake and do all we […]