Are you laying a new drive?
Before you lay a new drive in any material – tarmac, brick pavers, resin, pressed concrete etc. – have a think about what lies beneath.  We get a lot of calls from customers who have a water leak on their supply pipe and the pipe runs under their driveway, newly laid.  Not surprisingly, customers are not very pleased when we say we will have to excavate and leave a patch in the new drive.  We're neat and tidy… but a patch is a patch.
It can be wise to replace a water supply pipe before having works carried out on your driveway, particularly if it is in an aging material such as black alkathene, lead or galvanized metal.  The very act of laying a new drive can cause trauma to the pipe running underneath and it will subsequently leak.
We can help…
We can provide you with a free no-obligation quotation to renew the supply before the works are carried out.
The regulation depth of a water pipe is between 750 and 1500mm so if you are planning to lay the new drive subsequently, the water supply pipe should be at sufficient depth for its own protection from any surface works, which is not always the case with aging water supply pipes.
Freephone – 0800 032 7295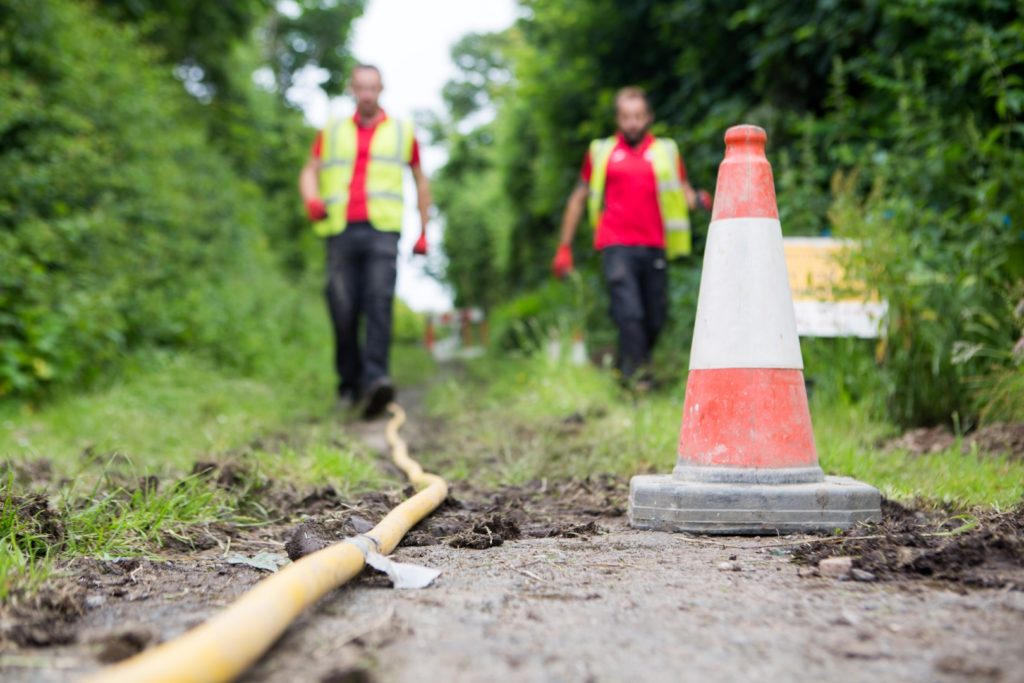 Health and Safety accredited for another year
We have undertaken our annual health and safety audit with SafeContractor and have successfully completed the process again.  This tells you, the paying customer, that we are responsible in our attitude to both our and your safety, that we are keenly aware of the risks involved in the work we undertake and do all we […]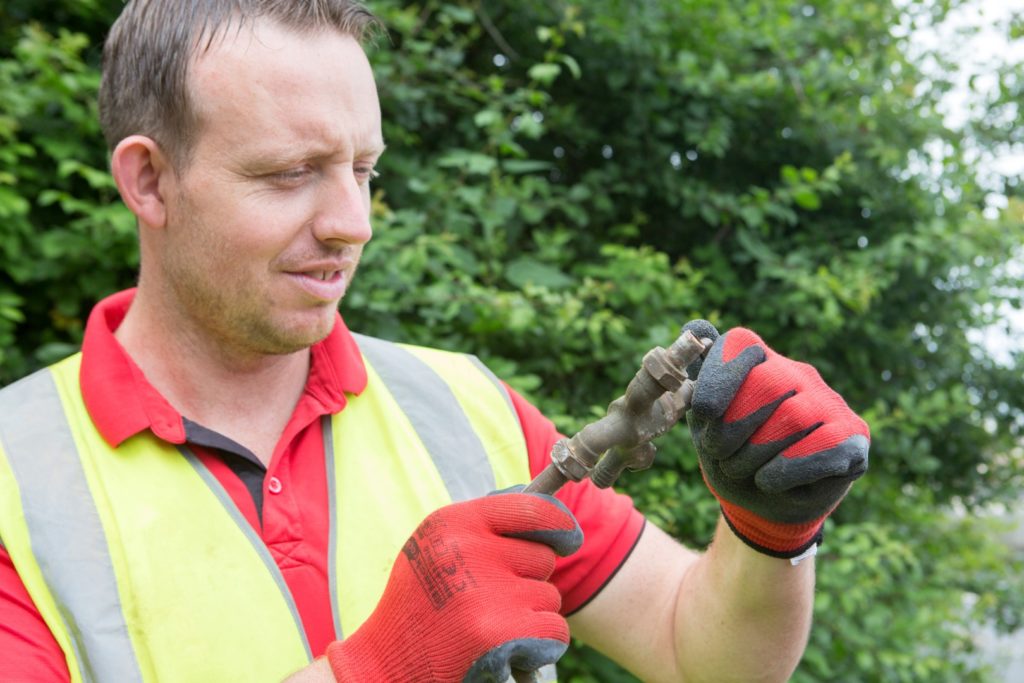 Working with Kier and South West Water
R&D engineers have been working with Kier and South West Water in the North Devon area now for over two years. You may have seen some of our familiar red vans working on the mains infrastructure in the roads around the area.This work is highly skilled and is commissioned by South West Water and managed […]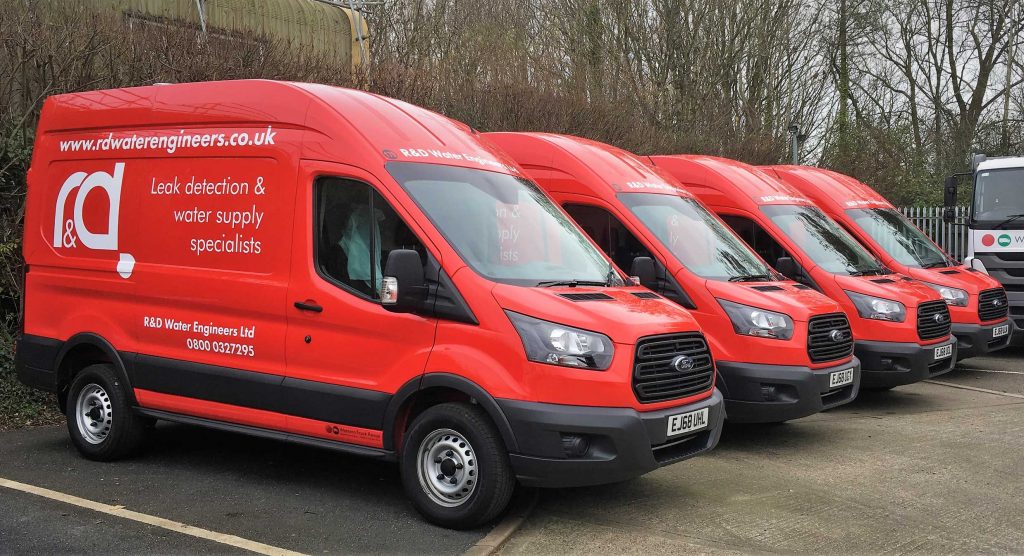 New fleet, new equipment
Back in the middle of 2018 we ordered new vans for all our engineers in the same red as previously but with a different fleet provider – Western Truck Rental who are based in North Devon (Barnstaple and Tiverton).  They've been absolutely brilliant and they give really good customer service so we can highly recommend […]